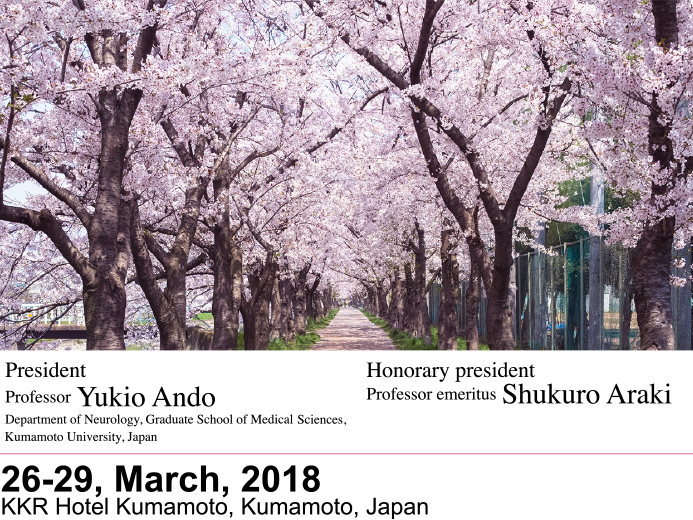 Dear Congress Participants,
The XVIth International Symposium on Amyloidosis in Kumamoto, Japan has finished in great success.
More than 750 people gathered this Symposium from 39 countries, and 450 research papers were presented in the scientific sessions. Active discussions based on the presentations of the study results of various fields and the friendship and interchange were developed. It was an extremely significant academic meeting.
On behalf of the International and Local Organizing Committee, I would like to extend my heartfelt gratitude to all of you for your great contribution to this Symposium.
Your participation and support made the Symposium so fruitful and impressive.
Once again thank you very much for joining and supporting us at the ISA2018 in Kumamoto, Japan.
I look forward to seeing you again soon.
Yukio Ando
President, The XVIth International Symposium on Amyloidosis
President, International Society of Amyloidosis
Professor, Department of Neurology, Graduate School of Medical Sciences, Kumamoto University, Japan